13 14 15 16 17 NISSAN ALTIMA REAR LEFT DRIVER SIDE DOOR LOCK LATCH ACTUATOR OEM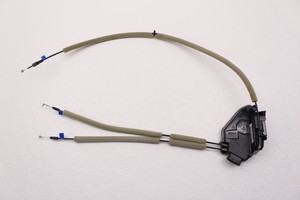 ---
Elbrus Auto Parts Elbrus Auto Parts Lincoln, NE Hours of Operation (CST/CDT): Mon - Fri 8:00am - 5:30pm Saturday 8:00am - 3:00pm Payment Shipping Warranty & Returns Definitions Contact Us IMPORTANT! ELECTRIC DOOR LOCK Year: 13 Model: NISSAN ALTIMA Side: Type: U Category: W Condition: VIN: Vehicle Stock #: LS5 Part Stock #: Additional notes: LH, REAR, DOOR LOCK LATCH ACTUATOR, 825013TA0A, 13-17 ALTIMA Also fits: Payment We accept immediate payment processed through Paypal. A PayPal account is not required: you may use a credit or debit card with PayPal using the guest checkout option. Sales tax will be applied to all orders shipped to the state of Nebraska. If item is ON SALE, Best Offer" option will not apply. If you make a Best Offer and your offer is accepted, payment is due within 2 business days. If payment is not received after 2 business days, a non-paying bidder case will be opened. Return to Top Shipping
Standard Shipping
Free shipping, if offered, is available only to commercial addresses within the contiguous 48 states via UPS, FedEx and USPS. Ground Service only unless specified otherwise. Additional fees may apply for liftgate service and/or residential delivery Please contact us to request a quote for shipping to Puerto Rico, Hawaii, Alaska, Guam, Virgin Islands, NMI, and APO/FPO. International buyers please contact us for a shipping quote. Please provide us with reference number for all parts you wish to be quoted. Buyer must pay any and all applicable duties and taxes that result from a purchase, including customs fees. Please check with your local customs on how much you need to pay for customs fees BEFORE you make a purchase. All items will be shipped the same or next business day after receiving cleared payment. Confirmation and tracking numbers will be submitted to you through .
Freight Shipping
Large items ship via freight carriers, including: engines, transmissions, cradles/crossmembers, hoods, fenders, bumpers, doors, trunk lids/tailgates, seats, dash panels, sun roofs, headliners, exhaust systems. Free shipping is to a commercial/business zoned address only with a fork lift or a loading dock, lift gate service is $45 extra. Residential delivery and lift gate service is available upon request for an extra $75 charge. For safety reasons, unloading by hand is NOT ALLOWED. Parts shipped by freight are usually pallet strapped and wrapped. For freight shipments, you must provide a COMMERCIAL ADDRESS, such as a business with a loading dock or forklift. If the location requires the assistance of a lift gate, please contact us first. Make sure you provide us with all necessary contact information. This includes your name & phone number as well as business name, address, and contact information for delivery. We do not ship until we have all required information. We do not guarantee delivery date, as carrier may experience delays. All freight shipments must be inspected upon delivery. The delivery driver will have paperwork for you to sign; DO NOT sign if there is any damage to the item as a result of shipping. If you sign, we will not be able to process a damage claim for the item. Signing the freight paperwork means you accept the item as received, including any shipping damage. We will not take any returns for damaged freight if you sign the freight paperwork on an item damaged from shipping. Return to Top Warranty & Returns
Warranty
All parts come with a 30-day warranty. The 30-day period starts when you take possession of the part. Labor and/or towing fees are not warranted. All parts are tested either before or after removal from vehicle. Before purchasing an item, customer MUST verify that it will fit your vehicle. Please use the part number, pictures, and description provided to make sure this part fits your vehicle. Interchange is provided by Motors; we do not guarantee its accuracy. Please refer to our own fitment description. Color match is not guaranteed.
Returns
Items can be exchanged/returned within 30 days after date of purchase. 20% restocking fee of purchase price will be charged on all returned parts except for defective or not-as-described items. Additional fees may apply on all items purchased by mistake. 10% restocking fee of purchase price will be charged on all cancelled orders. Buyer must pay return shipping and shipping is not refundable. Returned parts must be in original/genuine/not-altered condition, just like they were shipped in protective wrapping, all metal/corners protected. All of our parts have a safety seal when shipped; warranty is void if seal is broken.

Please verify fitment independently prior to purchase, as the information in the "compatibility" section above is generated by Motors and not from us. If you have questions or concerns about fitment, please contact us prior to purchase.

Return to Top Definitions

OEM/AFTERMARKET part(s) in good condition may show signs of wear, light scuffs, scratches or other imperfections as a result of this being a USED PART. Before purchase, please check fitment details provided in the listing to ensure compatibility, as we do NOT accept returns for items purchased by mistake! Please look at the provided pictures and fitment information to confirm the part you order is the one you need.

This listing may use ARA damage codes, including the following:

Body Part Grading A = 1 or less units of damage B = 2 or less units of damage but more than 1 C = more than 2 units of damage Mechanical Part Grading A = Less than or equal to 60k miles, or greater than 60k miles but less than or equal to 200k miles and less than or equal to 15k miles per year B = Greater than 60k miles and less than or equal to 200k miles but greater than 15k miles per year C = Greater than 200k miles Damage Unit Types cc = Credit Card size units Blank = Unknown damage unit Part Grade Abbreviations AFT = New Aftermarket body part Downgrade = Recycler choose to downgrade the part based on damage not reflected in the grading algorithm Return to Top Contact Us

If you have any questions regarding an item, please CONTACT US via messaging before you make the purchase.

Please verify fitment independently prior to purchase, as the information in the "compatibility" section above is generated by Motors and not from us. If you have questions or concerns about fitment, please contact us prior to purchase.

After you have received your product in satisfactory condition, please leave us positive feedback. If there is a problem with your purchase, do not leave neutral or negative feedback: CONTACT US so that we can help you to resolve your issue to your satisfaction.

Return to Top IMPORTANT!

OEM/AFTERMARKET part(s) in good condition may show signs of wear, light scuffs, scratches or other imperfections as a result of this being a USED PART. Before purchase, please check fitment details provided in the listing to ensure compatibility, as returns for items purchased by mistake will be charged a 20% restocking fee. Please look at the provided pictures and fitment information to confirm the part you order is the one you need.

Please verify fitment independently prior to purchase, as the information in the "compatibility" section included in the listing above is generated by Motors and not from us. If you have questions or concerns about fitment, please contact us prior to purchase.

After you have received your product in satisfactory condition, please leave us positive feedback. If there is a problem with your purchase, do not leave neutral or negative feedback: CONTACT US so that we can help you to resolve your issue to your satisfaction.

Return to Top Powered by Checkmate from Car-Part.com